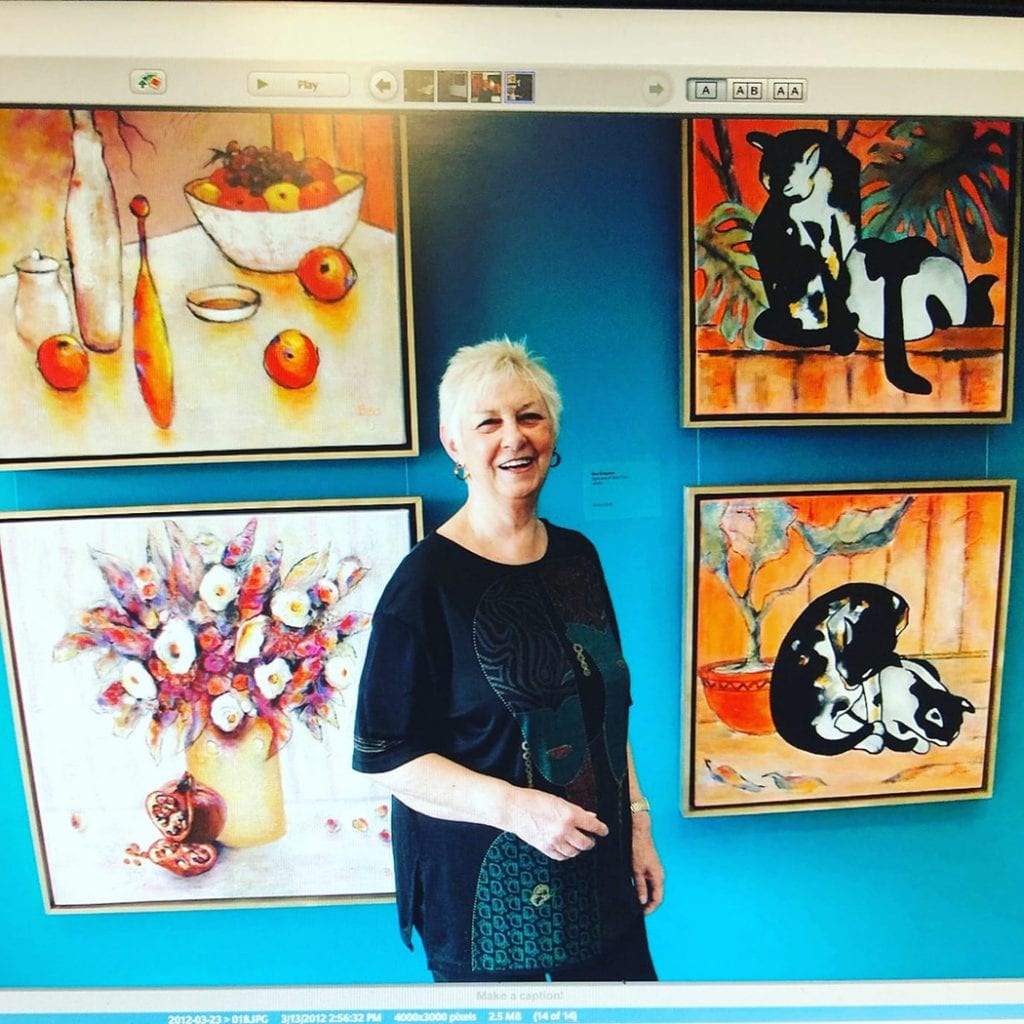 In honor of Bee Simpson, a gorgeous soul just lost.
Her thoughts and words of wisdom:
How much time does a painting take that's a hard one. Some just happen and are easy it depends I think how engaged you are with them.
I am inclined to make mine up as I go along knowing that to copy is easier but I want it to be mine warts and all.
Have go you may surprise yourself and don't expect to be great right from the start. Go to beginners classes and the more you do the better you will get and the more knowledge you will store in your head.
And all the best with it.
Bee was such a vibrant lady, she was always such a great support – Majella Holton
Such a great personality that made me smile every time – Danielle Latt